Nord Stream 2 AG sign Financial agreements with five European Energy giants
Nord Stream 2 Ag announced that it has signed financial agreement with five European energy giants for the Nord Stream 2 Pipeline project. The companies committed to provide long-term financing for 50 % of the total cost of the project, which is estimated to be €9.5 billion.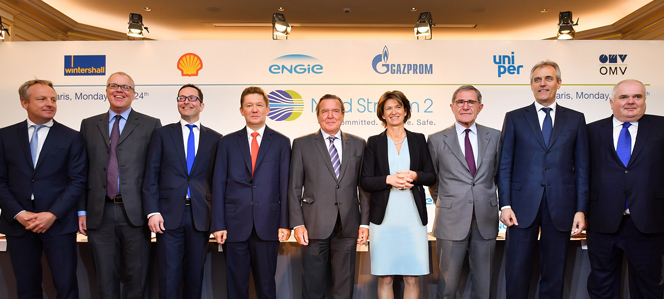 The agreements for the Nord Stream 2 pipeline project are signed by ENGIE, OMV, Shell, Uniper and Wintershall. Each company will fund up to €950 million and Gazprom will remain the sole shareholder of the Nord Stream 2 AG project.
Nord Stream 2 Pipeline project
It is 1,220-kilometer Nord Stream 2 gas pipeline, with a total capacity of 55 billion cubic meters a year, which will provide a direct link between reliable Russian gas reserves and European gas consumers from the coast of Russia via the Baltic Sea to Greifswald, Germany. Construction work will begin in 2018 and will be completed by the end of 2019.
---
Image Source: engie