Masdar undertakes MOU with Jujuy to augment solar energy cooperation
Masdar has signed a Memorandum of Understanding with the Argentinian province of Jujuy extending solar energy cooperation.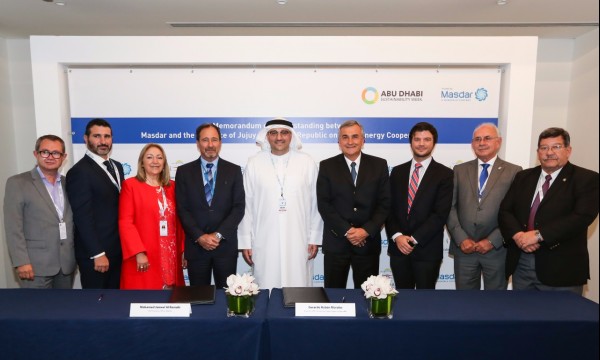 Its energy transition, specifically in the field of solar energy, is being welcome by the province of Jujuy, which is home to some of the world's highest solar irradiation levels and is targeting 3GW of solar power deployment. According to the Argentine Secretary of Mining and Ministry of Energy and Mining, the province of Jujuy is home to galore lithium resources, with a current production capacity of 17,500 tonnes of lithium carbonate and predicted production of 90,000 tonnes in 2020. These resources have resulted in the establishment of two institutes – the Renewable Energy and Energy Efficiency Institute and the Lithium Institute – aimed at technology and industrial development, research and renewable energy solutions.
HE Gerardo Rubén Morales, Governor of the Province of Jujuy, Argentine Republic said "We have one of the best irradiation levels in the world and the province forms part of the lithium triangle. All of our strength is aimed at generating the conditions to attract investment for the development of green energy clusters and technology research."
---
Image Source: Masdar