INEOS undertakes six new Oil and Gas Ventures
INEOS intends to launch six new oil and gas businesses post the company's progress in 22017. Being a privately-owned exploration and production business operating in North West Europe, it claims to have a daily production of around 95,000 boe (barrel of oil equivalent) from assets located in Norway, Denmark and the United Kingdom.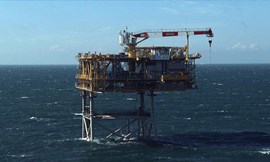 Geir Tuft, CEO INEOS Oil & Gas said: "The creation of these six new business units will help INEOS Oil and Gas to grow even more quickly. We have a strong track record of acquiring top class assets and improving their efficiency and reliability, securing long term employment and investment."
INEOS has the overall responsibility for all of INEOS' Oil and Gas related activities having acquired DEA UK and Fairfield Energy Assets, it manages both onshore and offshore activities.  The six business ventures that it intends to undertake are:
– INEOS Oil and Gas Denmark
– INEOS Oil and Gas Norway
– INEOS Oil and Gas UL
– INEOS FPS
– INEOS Shale
– INEOS Upstream Services
Having acquired significant onshore and offshore exploration licenses, augmenting its own Upstream Services Business, INEOS Oil and Gas now employs 1,000 employees across 13 producing assets.
---
Image Source: INEOS