Iberdrola completes the installation of the wind turbines in its first wind farm in the Canary Islands
Iberdrola has just completed one of the main milestones in the construction of a wind project: the installation of wind turbines in the Chimiche Park in Granadilla de Abona (Tenerife), its first wind farm in the Canary Islands and the first built by the company in Spain in the last six years.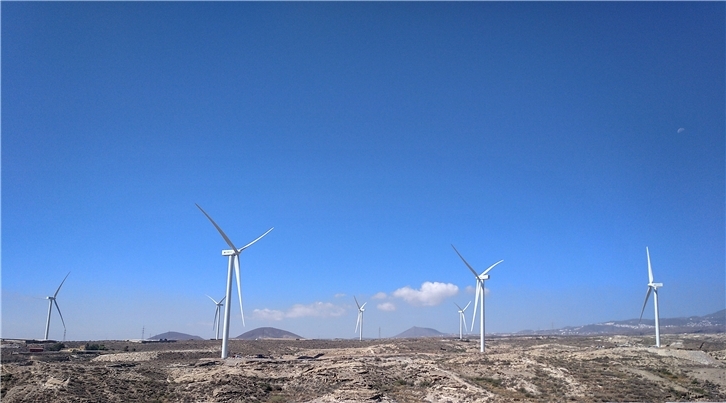 Containing seven 80-metre, 2.625 MW Siemens Gamesa wind turbines, the park has a total capacity of 18.375 MW, assigned in the Specific Canary Islands Wind Power Quota Tax Scheme. The facility will be operational before the end of 2018 and its production will allow the supply of renewable energy to a population equivalent to 15,000 households, which will avoid emissions of 33,000 tons of CO2.
The project, which Iberdrola shares with a local partner through the company Energías Ecológicas de Tenerife, represents an investment of 30 million euros to install the wind turbines, the electricity transmission line and the transformer substation.
Connecting to the substation, which is 4 km from the park, has required a series of complex civil engineering tasks to deploy the electrical infrastructure across a landscape that is characterised by the existence of many ravines.
LEADING WIND ENERGY PRODUCER IN SPAIN
Iberdrola is the leading wind energy producer in Spain, with an installed power capacity of more than 5,700 megawatts (MW) in the country, distributed across practically the whole Spanish territory. In addition, its total installed renewable capacity exceeds 15,800 MW.
Worldwide, Iberdrola has a installed renewable capacity of 29,500 MW, allowing 67% of its total capacity to be emission-free, making its generation portfolio one of the cleanest in the energy sector.