Dominion Resources Shareholder's Voted for name change
Dominion Resources announced that Shareholders voted in favour of company's name change from Dominion Resources to Dominion Energy.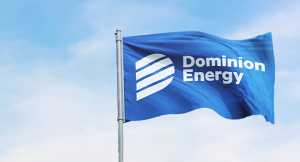 Dominion Energy chairman, president and CEO, Thomas F. Farrell, II said that while their name may be changing, what is not changing is their commitment to safety, customer service and their communities. Their 16,200 employees remain dedicated to meeting the needs of their 6 million customers and others who depend on them. This new name is reflective of that dedication. Energy is at the core of their modern life.
Selected changes, effective May 12 unless otherwise noted, include:
·      Dominion Virginia Power to Dominion Energy Virginia
·      Dominion North Carolina Power to Dominion Energy North Carolina
·      Dominion Hope to Dominion Energy West Virginia
·      Dominion East Ohio to Dominion Energy Ohio
·      Questar Gas to Dominion Energy Utah, Dominion Energy Wyoming and Dominion Energy Idaho
·      Wexpro to Dominion Energy Wexpro
·      Dominion Carolina Gas Transmission LLC to Dominion Energy Carolina Gas Transmission LLC
·      Dominion Energy, Inc. to Dominion Generation, Inc.
·      Dominion Gas Holdings LLC to Dominion Energy Gas Holdings LLC
·      Dominion Midstream GP LLC to Dominion Energy Midstream GP LLC
·      Dominion Questar Corporation to Dominion Energy Questar Corporation
·      Dominion Retail Inc. to Dominion Energy Solutions, Inc.
·      Dominion Transmission Inc. to Dominion Energy Transmission Inc.
·      Questar Pipeline LLC to Dominion Energy Questar Pipeline LLC
The board of directors of Dominion Midstream GP, LLC, the general partner of Dominion Midstream Partners, LP , also intends to file an Amendment to the Certificate of Limited Partnership in Delaware that would allow the partnership to be known as Dominion Energy Midstream Partners, LP, retaining its "DM" ticker symbol on the New York Stock Exchange.