Demand for Clean Energy Coming from Businesses, not Politics
U.S. companies are dominating corporate procurement of clean energy this year even as global demand rises, and the record pace accelerated with two new and very different types of American firms announcing renewable power purchase agreements (PPA) totaling 160 MW this week.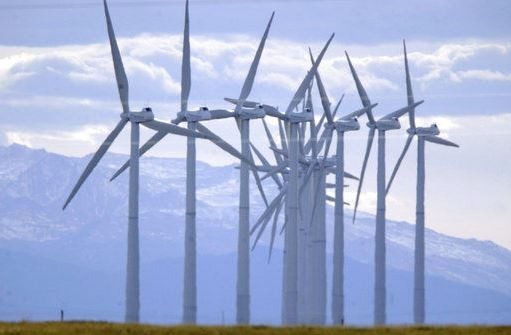 Jelly maker J.M. Smucker Co. signed a long-term PPA with Lincoln Clean Energy for 60 MW of wind power from the 230-MW Plum Creek project in Wayne County, Nebraska. The Plum Creek PPA will help Ohio-based Smucker gain half of its electricity use from clean energy by 2020.
"In 2017, electricity accounted for more than half our greenhouse gas emissions," Julia Sabin, vice president of government relations and corporate sustainability for the J.M. Smucker Co., said in a statement. "This agreement will not only reduce our carbon footprint but will also allow us to make a lasting contribution to our nation's renewable energy capacity."
Health care giant Novartis, meanwhile, announced its own virtual PPA with Invenergy for 100 MW generated from the latter's Santa Rita East wind farm near San Angelo, Texas. The power is expected to enter the ERCOT system by next year and offset Novartis' carbon footprint by more than 220,000 metric tons of greenhouse gas emissions per year, according to the release.
"At Novartis, we take our responsibility toward environmental sustainability seriously and it is important for our organization to meet our sustainability goals," Karen Coyne, Global Head of Environment at Novartis, said in her company's announcement. "This agreement is in line with our sustainability strategy and is expected to help us reduce our carbon footprint, constrain costs and increase adoption of renewable energy."
J.M. Smucker and Novartis are only two in a quickening array of U.S. companies taking clean energy matters into their own hands this year. A new report by Bloomberg New Energy Finance (NEF) noted American firms have accounted for 4.2 GW, or 60 percent, of global corporate clean energy procurements so far in 2018, already setting a record over… >>READ FULL ARTICLE HERE
The growth of wind, solar and other renewable options is taking an increasing role in the upcoming POWER-GEN International Conference set December 4-6 in Orlando. Click here for more information about the conference tracks and other details about POWER-GEN International.