Areva and Siemens to pay remittance of €450m to TVO for Finnish nuclear plant contention
Areva and Siemens have agreed to pay €450m to settle dispute with Teollisuuden Voima (TVO) over the delay caused in the construction of its 1,650MW Olkiluoto (OL3) nuclear power plant in Finland.
The OL3 nuclear power project was planned to enter into operations in 2010. Due to significant delays and cost overruns incurred, the consortium of Areva and Siemens and their client TVO had launched an arbitration procedure under the ICC rules in London.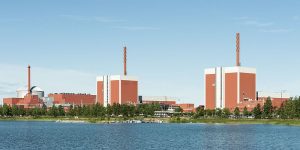 Areva CEO Philippe Soulié said: "All parties wanted to find an alternative settlement to the arbitration. This settlement will allow us all to refocus all our resources and energy towards completion of this new EPR."
TVO said that if the OL3 plant is completed by May 2019, then it will pay back up to €150m. However, if that is not the case, then there will be an additional compensation to be paid of up to €400m to TVO.