ABB lands multi-million-dollar clean energy project in the Philippines
ABB has won a multi-million-dollar order from Energy Development Corporation (EDC), one of the world's largest vertically integrated geothermal companies and biggest geothermal producer in Philippines, and its subsidiary Green Core Geothermal, Inc. for a major retrofit to upgrade six clean energy geothermal units at two power plants in the Philippines. ABB will also deliver a new Control System Integration (CSI) solution for these plants and an area control center facility.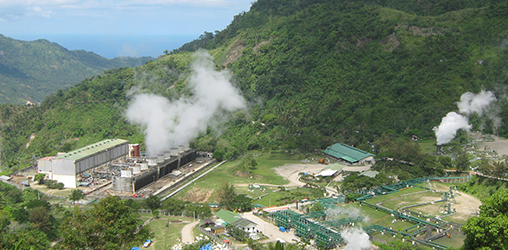 The plants have a total capacity of approximately 200 megawatts (MW), running with Fuji-make turbines and were initially commissioned in 1983 and completed in the mid-1990s. The aim of the project is to deliver a modern control system integrated across all plants that can be easily upgraded over time to take advantage of the latest digital technology as it develops.
The new solution will increase operational and maintenance efficiency and assist management decision-making by providing improved access to better operational information. It will also facilitate central control and remote monitoring of the power plants and steam fields from one location.
The scope of the contract includes the conversion of a mechanical electro-hydraulic governor to a digital version and the replacement of the existing low-pressure turbine hydraulic equipment with a new a high-pressure solution. ABB will also provide performance calculation and comprehensive cyber security solutions to protect the customer's assets.
At the heart of the solution will be ABB Ability™ Symphony® Plus, part of the ABB Ability™ digital portfolio, the company's unified, cross-industry digital offering, extending from device to edge to cloud.
The geothermal plants – known as Palinpinon 1 and Palinpinon 2 – are located in Valencia, a municipality on Negros, the fourth largest island of the Philippines and home to a number of volcanoes. The geothermal plants harness Negros' volcanic activity electricity to meet the growth in energy demand in the central part of the country.
"With this order, ABB has been able to leverage its extensive experience in digital technologies, in high-pressure turbine control systems and in geothermal plants in this region, as well as its close working relationship with EDC on previous projects," said Kevin Kosisko, managing director of ABB's Power Generation & Water business. "This project reflects ABB's aspiration of enabling a cleaner planet by making sustainable operations more accessible for our customers through innovative emerging digital technologies."