500-KW Ambatosia Hydroelectric project advances in Madagascar
Tender activity suggests 500KW Ambatosia hydroelectric project advancing in Madagascar. The Ambatosia hydroelectric project  will be located in the rural commune of Ambatosia in the district of Bealanana, Sofia region of Madagascar.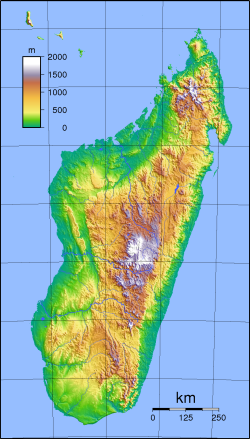 According to a notice originally published in September 2017, the powerhouse will be equipped with a 500-kW turbine-generator unit. This notice called it the "first turbine generator," so there is a possibility the site could have a capacity greater than 500 kW. GRET is an international development non-governmental organization, governed by French law, that works to influence policy to provide "durable and innovative answers to the challenges of poverty and inequalities."
USAID says Madagascar's ability to achieve its Madagascar Action Plan, which aims to "fight against poverty and to improve the economy," is constrained by challenges in the power sector. Hence, the country's government is working to expand its electricity supply and encourage investment in the energy sector to stimulate the economy. USAID also claims that the country has only 356 MW of hydro and 150 MW of thermal capacity installed  to cater to 24 million citizens.