9th Annual Energy Trading Regulations & Compliance Summit (ETRC 2019)
The only pan European summit of its kind – gathering utilities, energy trading firms, oil majors, the financial sector as well as strong representation from national, international regulators and Government.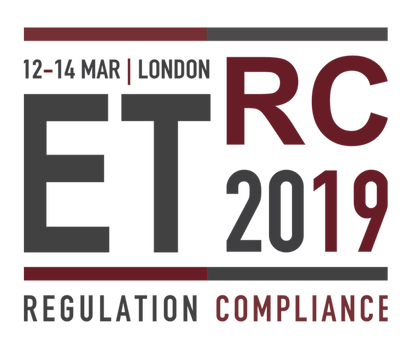 Focus areas this year include updates from the regulators, reviews of REMIT, EMIR and MiFID and other key regulations, impact and uses of new and disruptive technologies, such as blockchain, RPA, AI and surveillance best practises. Day 2 will have a major focus on the practical impact and preparations for brexit which by that time will be weeks away. The summit will then split into 2 tracks for regulations/compliance and legal/contractual matters. Day 3 hosts optional workshops on the topics of disruptive technology and market manipulation.
The audience will consist of 150+ Heads/Directors/VP/Managers/Specialists of Regulations, Compliance, Legal from energy trading market participants from across Europe, along with key regulating bodies.